Pay over time with

, apply during checkout.
0% interest on orders $299 and up* Learn More
Stock Item, Usually Ships Same or Next Business Day
Stock Item: Ships from our shelf quickly in almost all cases when ordered before our ship cutoff times.
Direct Ship: Non-stock item, but normally ships quickly from the manufacturer or alternate warehouse.
Built To Order: Item is custom built per the options chosen and quickly shipped out upon completion.
Visit our Shipping Page for cutoff times for FREE (USA), USPS or FedEx.
Product Description
ADAMs A7 & A7X: the evolution of a legend
The predecessor to the A7X, the A7, became the most famous of all ADAM monitors in a very short time. Not only has it been reviewed over three dozen times with outstanding results, it has also received numerous awards. The A7 quickly gained mass appeal, praised in many of the world's largest internet forums. Still today, the A7 are the reference monitors in many smaller studios.

With the A7X, ADAM Audio proudly presents the evolution of a legend. It takes everything that made the A7 such an outstanding speaker to a new level.

Driver technology
The first aspect that distinguishes the old from the new model is the X-ART tweeter. The 'X' stands for 'eXtended frequency response' and thus for one of the features of the Accelerating Ribbon Technology that has been drastically improved: the frequency response. It now extends all the way up to 50kHz. In addition, the X-ART tweeter has a higher efficiency and higher maximum sound pressure levels.

The perfect integration with the lower frequencies has been achieved with a newly designed 7" midwoofer. It has been redesigned with a much bigger voice coil (1.5") and is driven by an amplifier with twice the power compared to its predecessor. This combination produces an amazing sound and pressure levels with an almost distortion-free musical reproduction.

Amplifiers / controls
Each driver has its own dedicated amplifier. A 50W A/B amp is responsible for the X-ART tweeter, while the midwoofer is being driven by a 100W PWM amp. The front panel includes a power switch and a control for the volume that retains the volume setting independently from the on/off switch.

On the rear panel are several additional controls: a gain for the high frequencies (± 4dB) and two shelf filters for high and low frequencies.
To ensure greater compatibility, there are both XLR (balanced) and RCA (unbalanced) connectors.

ADAM A7X Specifications
Frequency response42 Hz - 50 kHz
THD 90dB/1m > 100 Hz≤0.5 %
Long term output≥106 dB
Max. peak≥114 dB
Crossover frequencies2500 Hz
Input impedance30 KOhm
Weight20.3 lb (9,2 kg)
Magnetically shieldedNo
Height x Width x Depth13.5" (337 mm) x 8" (201 mm) x 11" (280 mm)
Warranty5 Years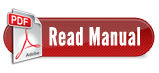 Warranty Information
Our ONE WITH EVERYTHING ZEN WARRANTY adds a full year to the standard manufacturer warranty at no charge, see our ZEN WARRANTY page for details.